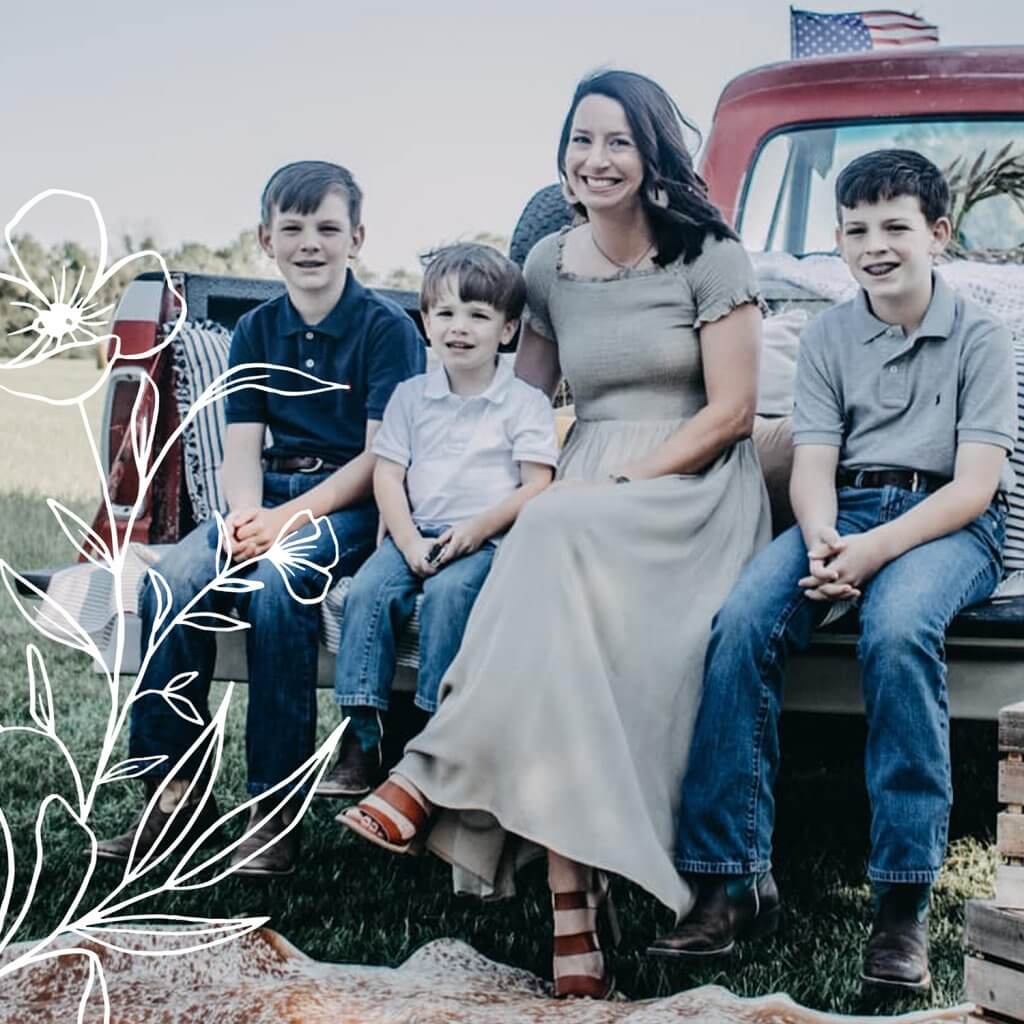 Hi! My name is Alison Comeaux and I am the owner and head florist of Petals & Pots. I'm so glad you've stopped by my website and hope to meet you soon!
I have over 20 years of experience in the floral design industry, but my love for flowers and plants goes way back. As far back as I can remember, I have been drawn to the beauty and design of creative and unique bouquets, flower beds, and the like. I try my best to bring my organic style to each piece I create using colors, textures and dimension. I take deep pride in every arrangement created within my shop.
My eye for floral design was developed through a natural love for flowers, my mother's influence of style, my education within the technical side of design and under the leadership of top florists in the industry who I have worked for before starting my journey that is Petals & Pots.
When I am not designing, you can find me playing with my three sons and spending time with my husband of 17 years. Family, friends and florals are my passion.
My team and I will do everything in our power to walk you through the planning process while providing different design examples and inspiration while working with your requests. Tell us more about the details of your event by filling out our contact form! The number of guests, tables, corsages, bouquets, flower types, colors and everything in between can be included when submitting your request. You can also contact us by phone to get started on your consultation. We look forward to meeting you and being a special part of your event!